Attention: The browser version you are using is not recommended. Certain features may not function properly. We encourage you to use the latest version, or use another browser such as Google Chrome. Happy browsing.
Sketch the web.
Welcome to our award-winning, boutique design studio. We pride ourselves in sketching digital landscapes that speak to our client's brands. We tailor each project to their personality, and values. Let's make the web a better place.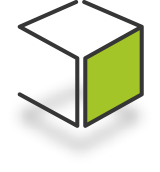 What We Do

From Brand design to Web and Mobile design and development, we do it all. Click an icon to find out more.

Brand

A critical first step, we give you a brand that speaks volumes from the get go. Make an impression.

Web

From single page sites to custom web apps and e-commerce, we offer a very wide range of solutions. So the chances are, we have the right fit for your budget.

Mobile

We build robust solutions for the web, and we make them accessible on mobile phones, tablets and the desktop.

Print

We love print. We've been designing print for 16+ years.  Our focus is on originality and efficiency.

Photography

Our work has been published in many local magazines. We love all things photography, from food to architecture.

Awards

Yes, we're proud of the fact that many of our projects have received awards. Let's make your's a winner too.
You're Happy, We're Happy
"Over a dozen clients response to our site was, 'Wow, I think that might be the coolest website I have ever seen.'"
"Matthew delivered us a great product, and listened carefully to what we wanted to achieve and helped move our brand forward."
"Thank you for our Logo, color schemes, menu design, and developing such a beautiful web site! You brought our vision to life!"
"He listened to what was important to us and helped translate that into an award winning project that we were very happy with."
San Diego Born
Sketchbox Design, Inc was founded in 2005 by Matthew and Tiffany Homa. Born and raised in San Diego, they love supporting local brands, and have spent the past several years working with brilliant individuals to create award winning sites. They are on a mission to make the web a better place!
Matthew has worked in the visual arts industry for over 18 years. From designing artwork to coding web applications, he enjoys the whole creative process. When not in front of a computer, he enjoys spending time with his family in the great outdoors.
Always up for an artistic challenge, Tiffany enjoys collaborating and brainstorming with creatives. From crafting the right message through copy, to managing branding and marketing strategies, Tiffany sees the vision through to project completion.